Fermer
Our Brands
Cromology brings together almost thirty brands, sixteen of which are iconic in their respective countries.
Spain
Founded in 1940, Alp has a complete portfolio of services and products with an excellent quality-price relation to offer the best profitability of the market to the independant distributor.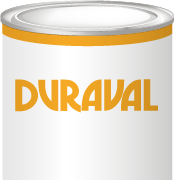 Founded  in 1960, Duraval has as main objectives to offer the best quality-price relation through a diverse range of paints and to meet the needs of the professional market through a network of independant distributors.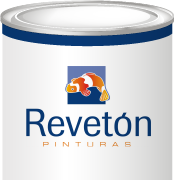 Revetón is a reference for professionals in exterior surfaces and construction in general and is well-known for its top quality customer service.
Portugal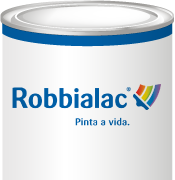 Robbialac, brand of Tintas Robbialac, began trading in Portugal in 1928 and took its name from the 15th century Italian ceramicist Luca Della Robbia, who was famous for his brightly coloured enamels. As an iconic brand in Portugal, Robbialac is the market leader in terms of brand awareness and provides an extensive range of interior and exterior decoration and protection products.
Tintas Robbialac is the first Portuguese company in the decorative paint industry to be awarded ISO 9001 (1991) certification.
Morocco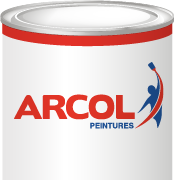 Founded in 1980, Arcol is a market-leading decorative paint brand in Morocco. Distributed through over 1,000 points of sale and well-known for its innovation capacity, Arcol is the leader in decorative effect finishes.
Switzerland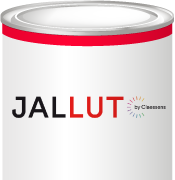 Founded by Paul Jallut in 1947, Jallut is the best-known brand of paint amongst professionals and private customers in French-speaking Switzerland.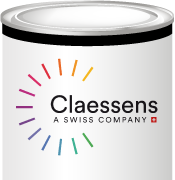 Founded in 1887 in Anvers by Francis and Albert Claessens, Vernis Claessens, whose headquarters are located near Lausanne, has embodied the values of innovation and spotless Swiss quality for nearly 130 years.
Its premium paints give professionals radically simplified application processes as well as extraordinary quality of finish. Vernis Claessens distributes its products, particularly its flagship, Classidur brand, through its company-operated stores in Switzerland and exports to more than a dozen countries through its network of independent distributors.
Luxembourg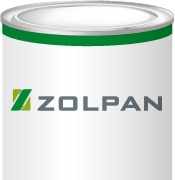 Founded in Lyon in 1959 by regional decorative paint distributors who joined forces to control the development and manufacture of their products, Zolpan built its history and reputation on its technical expertise and proximity to its professional customers. Zolpan knows how to meet all their needs, from highly technical construction sites (for example, waterproof exteriors and watertightness) to extremely aesthetic interior decoration projects. As a forerunner in the French market, Zolpan has been providing External Thermal Insulation Composite Systems (ETICS). It has been active all over France for over 35 years through a network of almost 150 company-operated stores.
Zolpan was the first paint manufacturer and distributor to be awarded the Lucie Label (a corporate social responsibility certification awarded by the assessment company VIGEO in line with ISO 26000), and is involved in a number of social initiatives, including "CitéCréation" and "Nos Quartiers ont du Talent".