Employee portraits
Our employees are in the best position to talk about their experience within Cromology. Check out their testimonials.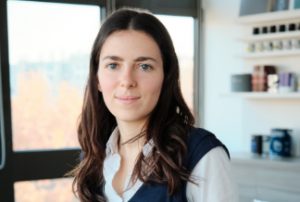 « I like the multiple skills of my job, every day is different. »
Emmanuelle
Business Analyst and then Development Manager for Facade Products
Graduate of the ESCP Business School (2014)
What do you like about your job?
I lead a number of exciting projects with colleagues in several countries with expertise in R&D, production, logistics and sales. The Group is both a manufacturer and a distributor. It's a highly rewarding experience on both a professional and personal level.